Conferences
I was regularly taking part in conferences related to my area of expertise. On some of them as an attendee, but on some of them as well as a speaker.
Directory Experts Conference,
regular internal Microsoft technical conferences,
TechEd conference,
European User Group for Microsoft IDA Technologies,
Microsoft Technology Summit
Certificates


I'm holding several industry certifications, documenting my skills within professional skills area (Architect), domain knowledge (Security) and strict technical and product knowledge:
International Information Systems Security Certification Consortium (ISC)²® Certified Information Systems Security Professional (CISSP®) (since 2012)
Global IT Architects Association (IASA) Foundation Certificate (since 2011)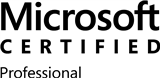 Various Microsoft certificates: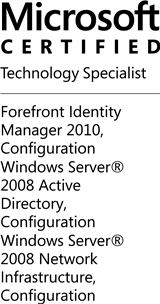 I was one of the first Microsoft Certified Professionals in Poland (since 1995)
Later on (in 1998) achieved Microsoft Certified Systems Engineer certificate.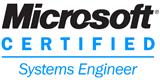 Currently I hold as well Microsoft Certified Technology Specialist certificates including these related to Identity Management area.
Education
Warsaw University (Uniwersytet Warszawski), Warsaw, Poland.
Institute of Comp. Science, specialization: Operating Systems